How To Order
Select a Restaurant

Select from one of our 67+ Partnered & Affiliated Restaurants from the menu section. (The links with banners are our affiliates.)
-OR- Select from a Non-Affiliated Restaurant from the menu section at an additional charge.* (Links without banners are non-affiliated restaurants)

Select Your Food

After finding a restaurant write down the menu and beverage items you would like delivered. Be sure to include any special modifications to the order, including side items, extra items or food allergy requests choice. (Please read below for our policy regarding food allergy requests.)

Place Your Order Online

Just fill out form below with your personal information and order details. You will receive a confirmation text giving you an estimated delivery time and a copy of your order to verify it's accuracy.

Enjoy your meal FAST!

Preparation time and traffic conditions vary, but normally your order will arrive within 45 to 60 minutes of your order confirmation. We will give you an estimated delivery time when you order.

Check Your Order

Please check your order carefully before the waiter leaves your premises. We always want to make sure your order is exactly what you wanted, and we will work hard to rectify any mistakes.

No Cancellations!

Because we are placing the orders and paying the restaurants ourselves, once your order is placed and confirmed by our Customer Service Representative it is final.
Food from your favorite
area restaurants
Delivery Rates & Fees
Our Delivery Fees:
When ordering from one of Metro Dining Delivery's affiliated restaurants it is the indicated menu price (with tax) plus a modest delivery fee.
For Cash Orders:
Over $40
Between $25-$40
Below $25
$2.99 Delivery Fee
$4.50 Delivery Fee
$7.50 Delivery Fee
When paying by Credit/Debit Card a $1 transaction fee will be applied.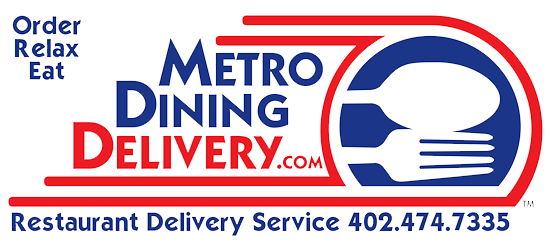 *A 15% service fee markup on food total will be applied on non-affiliate orders.
During peak delivery hours when we are extremely busy, priority will always be given to orders from our partnered and affiliated restaurants and we reserve the right to refuse delivery from any non-affiliated restaurant at our discretion.
ALL ORDERS will also include a 15% suggested tip for the driver.

DO NOT CALL THE RESTAURANT TO PLACE FOOD ORDER.
We pride ourselves on bringing only the freshest food to you fast, and to ensure the highest quality food arrives at your door, we only place your order with the restaurant when our waiter / drivers are in-route to the restaurant. This is how we ensure your food is hot, fresh and never sitting and waiting for a driver to arrive.
Useful info
Alcohol Delivery
Currently we do not offer the option to have alcohol delivered. Some local stores do offer in-house delivery, please contact those retailers directly.
Food Allergies
While every attempt will be made to convey your food allergy request to the restaurant, please be aware that some restaurants could possibly utilize ingredients that you are allergic to extensively at their establishment and there is a possibility that cross contamination may occur. Please understand that Metro Dining Delivery and the restaurant you order from cannot be held accountable for any cross contamination by allergens that may occur and you are ordering at your own risk.
Ordering in Advance
We do not accept pre-orders in advance unless it is a large party / catering order or a gift delivery. Please place your order an hour or so before you would like it delivered, and you will get a confirmation text with an estimated delivery time based on how busy we are at the time you order.
ORDER • RELAX • EAT
This is our motto because at Metro Dining Delivery
We really do Love Bringing Great Food to Everyone!
Holiday Hours: Closed all major holidays including Easter Weekend, Memorial Day, Independence Day, Labor Day, Thanksgiving (2 days) Christmas (4 days), New Years' Eve, New Years' Day

Breakfast Delivery Available
(All orders outside our normal hours must be placed in advance)

Office Hours:
Daily: 10AM-5PM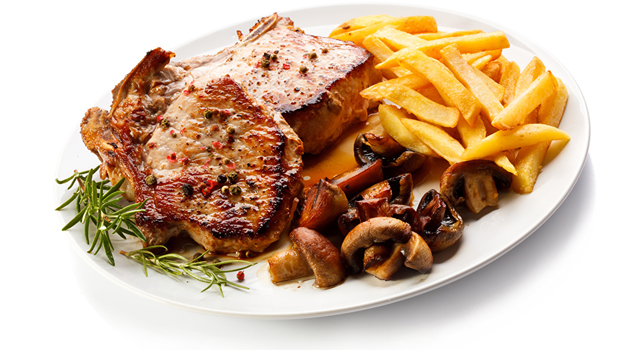 Follow us on Facebook!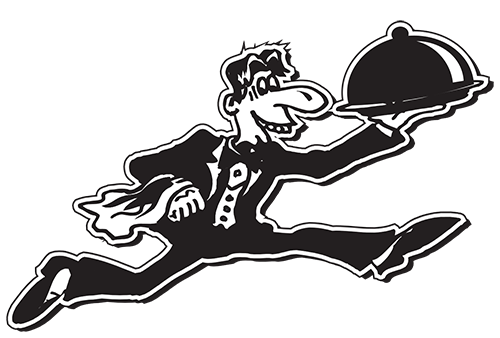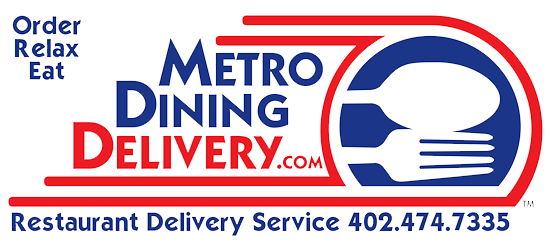 Be sure to like and follow us on Facebook
Here we will post updates for all our affiliated restaurants and any specials they may be running. We will also be posting coupons and other discounts that can only be found through Metro Dining Delivery.
Like us today, because we already like you!
Download Our Free Mobile App:
Now With Coupons!!
Download the app today to enjoy great offers up to 20% OFF your whole ticket price!
Many of these specials cannot be found anywhere else and are exclusive to the Metro Dining Delivery app.
All of the offers found here are for dine-in or carry-out only and not available for delivery, because not only do we want you to order delivery from these great reataurants, we want you to visit them as well.
So when you do visit them, be sure to tell them that Metro Dining Delivery sent you!
Note: We are aware that the app asks for a lot of permissions when you install it (It's just how the app builder we used is set up) but you can DENY all the permissions and the app functions perfectly fine.