Become a Delivery Driver
We are looking for great drivers with a great attitude!

Our business is booming and we are busier that ever!
We need to add more drivers to our phenomenal delivery team!
If you are independent, motivated & organized and like to drive around Lincoln while interacting with people, this may the perfect of job for you!
This is a contracted position which is a perfect fit for students, spouses, or a second job for additional income.
As an on-call delivery driver, you have a lot of flexibility in making your schedule and setting your on-call availability. The procedure for an on-call delivery driver is simple, your job is to pick up food from local restaurants and deliver it to customers, otherwise when not delivering you can go about your regular day.
It's a pretty laid-back and easy job and our delivery drivers average about $10 to $15 a delivery, and most deliveries take less than an hour. (30-45min).
If you are familiar with how LYFT or UBER pay and work then you already are familiar with how we work! (We've just been doing it longer!)
We are really looking for people that take responsibility and pride in their work & appearance, that have phenomenal customer service experience, and understand how to please people.
Here's a general breakdown of the positions we are looking to fill:
(The following hours are approximate and flexible, plus you can work both shifts too if you wish.)
~Dinner-time Drivers (3pm-10pm) (approx)
Some weekday availability may be required but must have weekend availability.

~Daytime Driver: (10am-5pm) (approx)
Daytime Driver is mostly a weekday position, but some weekend availability may be required.

Please read requirements below before responding.
Requirements for this position include:

• Clean driving record for the last 2 years.
• Weekend Availability
• A good understanding of the local area.
• Strong customer service experience.
• Own their own vehicle for delivery. w/ proof of insurance.
• Smart phone with unlimited data/calling (or enough data that you receive order info and utilize our Square credit card processing.)
• Clean and well groomed appearance. (Because we represent many local restaurants in Lincoln, our drivers should reflect highly on these establishments.)
• Possess good math skills and have experience handling currency.
• Phenomenal organizational skills.

---

Consideration for this position may include a criminal background check and driving history check.
Please familiarize yourself with our company before contacting us.
Interested applicants please fill out the form below fully.
Please be sure to include contact information so that we can schedule interviews with qualified applicants.
No Phone Calls Please .
(Again be sure you have fully read above, and are familiar with our company before contacting.)



Download Our Free Mobile App:
Now With Coupons!!
Download the app today to enjoy great offers up to 20% OFF your whole ticket price!
Many of these specials cannot be found anywhere else and are exclusive to the Metro Dining Delivery app.
All of the offers found here are for dine-in or carry-out only and not available for delivery, because not only do we want you to order delivery from these great reataurants, we want you to visit them as well.
So when you do visit them, be sure to tell them that Metro Dining Delivery sent you!
Note: We are aware that the app asks for a lot of permissions when you install it (It's just how the app builder we used is set up) but you can DENY all the permissions and the app functions perfectly fine.
Follow us on Facebook!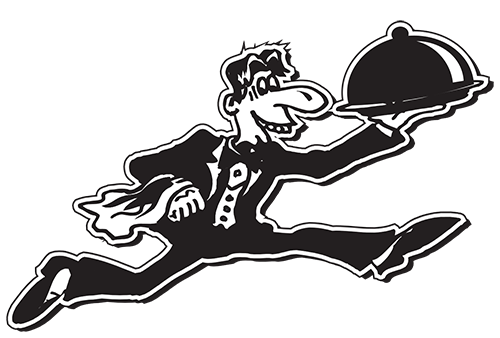 Be sure to like and follow us on Facebook
Here we will post updates for all our affiliated restaurants and any specials they may be running. We will also be posting coupons and other discounts that can only be found through Metro Dining Delivery.
Like us today, because we already like you!