Privacy and Terms of Use Notice
Privacy Notice

Metro Dining Delivery is committed to treating the personal information of our customers with respect and sensitivity. Our privacy commitment is described in this Privacy Policy. As our services evolve and we perceive the need or desirability of using information collected in other ways, we may from time to time amend this Privacy Policy. This Policy is part of our Terms of Use Agreement .

General Information

We believe that you have the right to understand how your information is stored and used.

You may have provided us with certain registration information, including your postal and email address. We do not disclose information to third parties except where we have so informed you or as required by law. Our employees and contractors may have access to personal information maintained on our system, but all are required to keep it confidential and to use it only as necessary to perform their responsibilities. Occasionally we may allow access to additional information on our site - pages that are presented to you jointly by Metro Dining Delivery and another entity. We will always attempt to indicate, through prominent placement of that entity's name or logo or otherwise, whether a page is co-promoted. If you provide your information on a co-promoted page, your information may be provided to our co-promoted partner as well. In that event, the use and disclosure of that information will be governed by that partner's privacy policy.

If you do not wish to receive offers or other notices from us, you can "opt out" by contacting us at the address indicated at the end of this policy. We use industry-standard, established security measures in place in our physical facilities, our web host facilities and in our computer systems, databases, and communications networks that are designed reasonably to protect information contained within our systems from loss, misuse or alteration.

We occasionally use data for research and commercial purposes. This information may include which restaurants our users visit most frequently and what meal choices they order most often. This information helps us develop a selection of restaurant and menu choices for you.

We may use your information to offer our own or third-party products and services that we think you may find of interest, such as restaurant coupons, specials or similar promotions, but will never sell or distribute your private information to an outside third party.

Contacting Us

If you have any questions or suggestions with respect to this policy, or if you wish to ask us to delete or correct your information, or opt out as provided above, please Contact Us .

Terms of Use

By downloading, viewing or ordering from this site, you agree to the terms and provisions as outlined in this notice. If you do not agree to them, do not use this site.

Cancellation Policy. Because we transfer your order electronically to the restaurant, once your order is placed online and confirmed by our Customer Service Representative it is final. All orders must be confirmed by phone to ensure accuracy and delivery times before they will be processed. If we cannot reach you by phone or alternate phone we may not process the order. Because each item is prepared to order, delivery times cannot be guaranteed, however we will make every attempt to deliver within the time frames quoted by our Customer Service Representative.

Privacy. We respect your personal privacy and the sensitivity of your information. Please see our Privacy Policy , which is incorporated by reference into this Agreement for the details of our commitment.

Copyright Notice. No part of this site may be reproduced, photocopied, stored on a retrieval system, or transmitted without the express written consent of Metro Dining Delivery. Metro Dining Delivery and the "dashing waiter" logo are registered trademarks of Metro Dining Delivery. The absence of a product or service name or logo does not constitute a waiver of our trademark, service mark or other intellectual property rights concerning that name or logo. Other trademarks and registered trademarks may be used throughout this site and are the property of their respective owners.

Warranty Disclaimer. The information on this site is provided "as is". You expressly acknowledge that you access or use of the information is at your sole risk. Metro Dining Delivery makes no representations or warranties with respect to the content or use of this site, and specifically disclaims any expressed or implied warranties of restaurants ability or fitness for any particular purpose. The information on this site may be compiled from various third party sources. Metro Dining Delivery and its restaurant partners make no representations or endorsements about the suitability for any purpose of the products and services available through the site. We and our restaurant partners do not guarantee the timeliness, completeness or accuracy of information contained in the site or of any products or services ordered through the site. While every effort is made to insure accuracy and security of the site, we disclaim all warranties and conditions, either expressed or implied, including but not limited to the availability of this site, accuracy of information, lack of viruses, worms, trojan horses or other code that may have destructive properties. Metro Dining Delivery reserves the right to revise this site and to make changes to its content, at any time, without obligation to notify any persons or entity of such changes or revisions.

Right To Terminate. Metro Dining Delivery shall have the right to terminate your ability to use or access the Site at any time without notice to you. Metro Dining Delivery's failure to insist upon or enforce strict performance of any provision of this Agreement shall not be construed as a waiver of any provision or right. Metro Dining Delivery may assign its rights and duties under this Agreement to any party at any time without notice to you.

Contacting Us

To contact us with any questions or concerns in connection with this Agreement or this site, please Contact Us

Follow us on Facebook!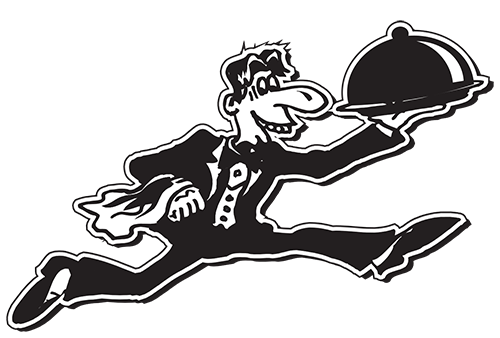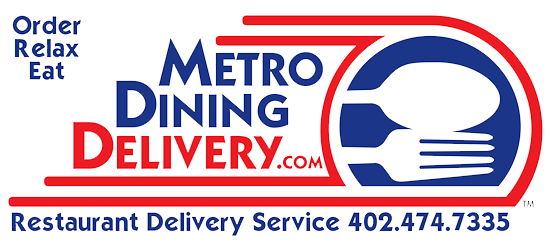 Be sure to like and follow us on Facebook
Here we will post updates for all our affiliated restaurants and any specials they may be running. We will also be posting coupons and other discounts that can only be found through Metro Dining Delivery.
Like us today, because we already like you!
Download Our Free Mobile App:
Now With Coupons!!
Download the app today to enjoy great offers up to 20% OFF your whole ticket price!
Many of these specials cannot be found anywhere else and are exclusive to the Metro Dining Delivery app.
All of the offers found here are for dine-in or carry-out only and not available for delivery, because not only do we want you to order delivery from these great reataurants, we want you to visit them as well.
So when you do visit them, be sure to tell them that Metro Dining Delivery sent you!
Note: We are aware that the app asks for a lot of permissions when you install it (It's just how the app builder we used is set up) but you can DENY all the permissions and the app functions perfectly fine.