Retain Customer Loyalty & Reach New Customers
with Metro Dining Delivery
Why Become an Affiliate Restaurant
with Metro Dining Delivery?
Customer Loyalty

With the continual growth of restaurants in the Lincoln area competition can be fierce and maintaining customer loyalty is paramount to your success. By providing delivery through Metro Dining Delivery you can ensure that your customers, that love your cuisine are happy and continuing to enjoy your cusine and you can help deter them from sampling the cuisine from your competitors that do offer delivery.

Brand Identity

We understand that you have worked hard to establish your brand and the quality of the product you serve and that you want to ensure that anyone representing your business does so in a professional manner, that treats your customers they way that you would if they visited your establishment themselves. With 11 years of experience we strive to provide all of our (and your) customers with the best experience possible.

Affordable & No Headaches

Our service is simple, convenient and affordable for you the restaurant owner and for our customers! To become an affiliate restaurant, we simply request a 15% discount on the cost of food, that we receive at the time of purchase. We pay you (the restaurant) right then at the point of sale / time of pickup, (just like any other customer), at our contracted discounted amount. There are no invoices, or checks to wait for. There are no monthly fees, annual fees or any additional fees! We strive to make this process as affordable and as simple as possible for you and for us. This also allows you to easily do your books nightly, & not waiting for some check to arrive once or twice a month like other services do.

Online Exposure

MetroDiningDelivery.com is a highly trafficked website with over 50 thousand local unique visitors monthly and over 2 million hits monthly. This is because we have worked hard at providing a website that is resource for all of Lincoln and that is highly indexed on Google. Many people utilize our menu guide even if they are not ordering delivery, but just deciding where to eat tonight. So becoming an affiliate with Metro Dining Delivery would only increase your exposure on our site which can lead to more customers walking in your door as well as ordering delivery.
Just do a search for any restaurant in Lincoln on Google and you will see how often the restaurant menus listed on MetroDiningDelivery.com will show up in the 1st page search results.

We Up-sell

We will deliver any size order from a single item – to a large party order & we have no limitations on either. We know that every dollar counts, and the more we sell the better for you and us, so we always try and up-sell and push your higher profit items like beverages, sides and desserts whenever possible.
Many times one or two large fountain pops going out your door (without a refill) can more than cover the discount we received for the food on the same order!
We also always clarify with the customer any special requests, modifications or food allergy requests.

Marketing & Design

Metro Dining Delivery is always promoting it's affiliated and partnered restaurants. We continually distributing menus and other marketing materials to businesses, dorms, apartments, hotels and motels. We take part in different conventions like UNL's Big Red Welcome every year where we hand out thousands of coupons, menus, and promotional items for our partnered restaurants! Plus we offer design services for many restaurants free of charge, so if you need menus, fliers, posters, web design etc., we have you covered! Usually the only thing we charge is the production cost of such items because we truly believe that your success is our success!
Note: Many other delivery services or online ordering services are out-of-state owned or operated (some are even out-of-country owned) and not only do they request a hefty discount from restaurants (25%-35%), they also mark up your menu prices and price gouge your customers! They also charge hidden fees like: merchant fees, processing fees, marketing fees, etc., so by the time you do receive a check from them "paying you" for the food you have worked hard to prepare, they have nickel and dimed you to death. We have no additional fees or hidden fees, we are completely transparent on everything we charge and our requested discount amount of 15% off actually decreases for larger sized orders, (as low as 7.5%)! We are truly locally owned, founded and operated, so the success of your restaurant and all of Lincoln's restaurants is of paramount importance to us! Sign up today, and help us help you!
What are you waiting for?
Sign Up Today!


After 11 years in business and over 30 years experience in the restaurant industry, we understand that no matter how loyal your customers are to your restaurant, there are times when they will order meals delivered to their office, home or hotel room instead of dining-in at your restaurant or even ordering takeout. They have a thousand reasons - they're watching the game, they've got the kids, they don't have time to go out or they're tired and just want to relax. When your customer wants delivery, nothing else will do. If your restaurant isn't available, they order from one that is. When you see this happen over and over again as we do, you come to appreciate how intent customers can be on getting meals delivered. These customers tell us they want real food, your food - quality restaurant meals delivered. The demand is there waiting to be satisfied.

We make no false promises of how much more business we will bring, but we do promise to give you as much positive exposure in the Lincoln market as we can, so that you not only retain your current customers but also help drive new customers to your restaurant as well!

If you're interested in becoming an affiliate, please fill out the simple form below and someone will contact you ASAP!



Follow us on Facebook!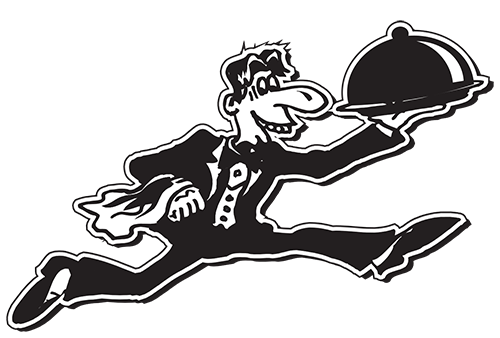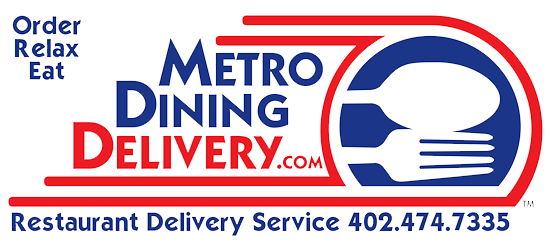 Be sure to like and follow us on Facebook
Here we will post updates for all our affiliated restaurants and any specials they may be running. We will also be posting coupons and other discounts that can only be found through Metro Dining Delivery.
Like us today, because we already like you!
Download Our Free Mobile App:
Now With Coupons!!
Download the app today to enjoy great offers up to 20% OFF your whole ticket price!
Many of these specials cannot be found anywhere else and are exclusive to the Metro Dining Delivery app.
All of the offers found here are for dine-in or carry-out only and not available for delivery, because not only do we want you to order delivery from these great reataurants, we want you to visit them as well.
So when you do visit them, be sure to tell them that Metro Dining Delivery sent you!
Note: We are aware that the app asks for a lot of permissions when you install it (It's just how the app builder we used is set up) but you can DENY all the permissions and the app functions perfectly fine.